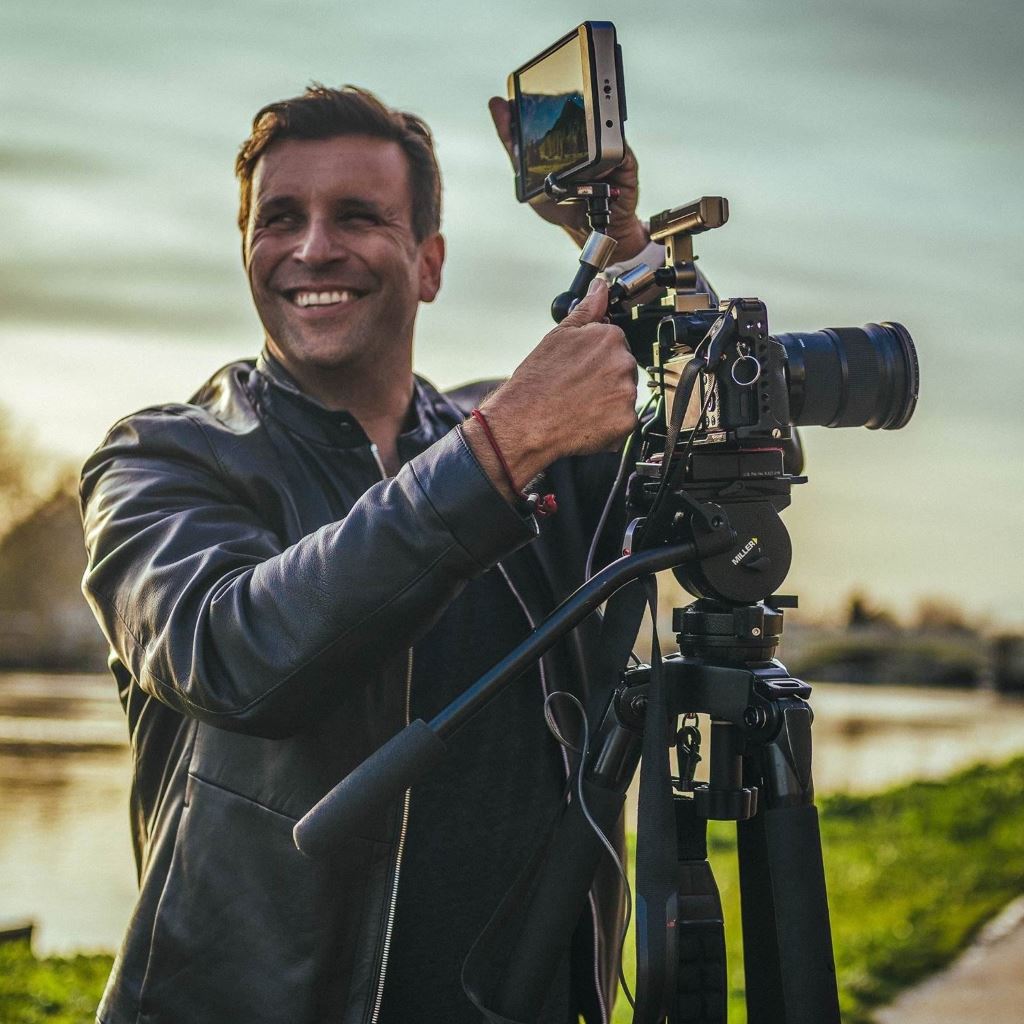 Philip Bloom is a British world-renowned filmmaker who, for the past 10 years of his 27-year career has specialized in creating incredible cinematic images no matter what the camera. Philip is very well known in the industry for his presence in front of the camera as well as behind it. His camera gear reviews are very popular thanks to his unbiased opinions, knowledge and his trademark wit.
He has worked for all the major UK broadcasters, such as the BBC, ITV, C4 and Sky, as well as countless independent production companies and many others around the world including CNN, CBS, Discovery, FOX and NBC.
Philip is constantly stretching his creative abilities and experimenting with new technology. His large social medial following on platforms like Facebook, Twitter and Instagram as well as his enormously popular website are frequently used to help and educate filmmakers of all skill levels.
In addition to his online educational work, he frequently is traveling around the world teaching young and old filmmakers better techniques. Not just through technology, but through better storytelling skills. His workshops have been an enormous success around the world and he will continue to run them for as long as possible as learning never stops.
He was first to join the Hungarian wedding cinematography camp that went on to conquer the international market. His work is characterized by its colorfulness, interesting composing and continuously varying post-production style. His pure technical vision and clever ideas make his work relevant year after year. His initial goal was to revolutionize the local wedding cinematography and to be able to visit the world's most renowned wedding locations.
Stuart McBratney started making home movies 30 years ago, and has worked professionally as a director for 14 years.
He's made hundreds of tv commercials with clients including Honda, Nike and McDonalds, numerous music videos, a tv series shot in Russia and Ukraine, and two feature films including the worldwide festival hit "Pop-Up".
He's had top-level representation in Hollywood since 2016, and in 2018 received a PhD from the University of Newcastle, Australia. In May Stuart will commence production on his third feature film as writer/director - "Don't Read This on a Plane".
 
Nick Driftwood (AKA the GH2 Driftwood hack) runs Driftwood Productions in Brighton, UK. Currently producing a series of short films for the movie 'Driftwood' for tba release and 'The Collective Short stories of Bertolt Brecht', Driftwood Productions UK are also responsible for producing live performance theatre, music and arts events. Nick is an experienced filmographer, director and keen actor.
He is also a Panasonic Lumix Ambassador.
I have had the pleasure of working on over the last 20+ years as a colourist and working in Post Production in Romania, America, Russia , Bulgaria, Israel and Greece , as well as providing an up to date portfolio for my recent projects.
Since starting working as a Colourist I have primarily concentrated on commercial projects for Television and Cinema. That being said I have worked on a number of DI Feature Films as well as numerous Documentaries, Episodic Television, Short Films and Music Videos.
Colour grading has been through a real revolution over the last several years and is now more accessible to more people then ever before with the introduction of software based grading platforms. This has also hi-lighted the importance of having an experienced Colourist on your project. These days being a Colourist means being part producer, part editor and part IT/engineer as well as being a big part Colour Grader.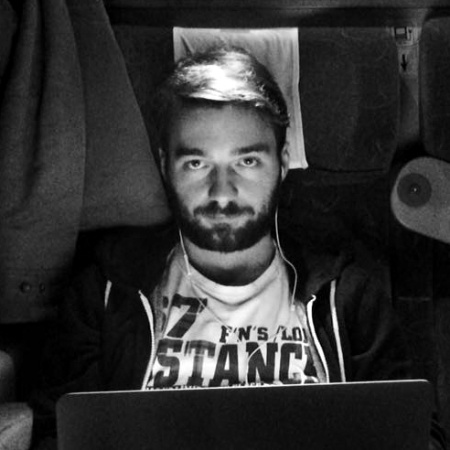 For 6 years I've been working as a photographer and retoucher but since I remember, I always wanted to be involved in creating motion pictures.
Still at the back of my head I wanted to dig into the process of creating motion pictures.
From photography, through retouching to creating my own videos and finally I was deep enough to discover color grading.
I made my first color correction of a video using Photoshop. I recorded an action and I did process all the frames through it, to make my video look better.
Then I moved to after effects but still, I felt something was not right.
It took me few hours over the internet to find what I wanted to know about grading.
I knew I had to put my hands on the professional grading suite!
I started my Color Grading journey from learning Nucoda Film Master at Platige Image on my summer time.
Then at another place I got introduced to Davinci Resolve. I worked as DI assistant and after some time I made my way to Senior Colorist at Badi Badi Postproduction House in Poland.
5 "Senior Years" have passed and I went freelance.
That's where I am now.